Our Team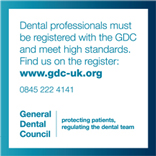 All our dentists adhere to the rules governing the profession under strict guidance from the General Dental Council (GDC) "Standards for Dental Professionals".
Practice Manager
Shirley Adcock
Shirley has been with the practice for 14 years. Having began her career in the dental profession at this practice many years ago, starting as a trainee dental nurse /receptionist and working her way up to practice manager. Shirley strives to run an efficient and well balanced practice, aims for perfection giving excellent patient care and a happy working environment.
Practice Co-ordinator
Jo Booroff
Jo has been the Practice Co-ordinator at Family Dental Eastwood for the last 6 years and has worked for the company for 16 years. Jo qualified as a dental nurse in 1992, and also gained her certificate in Endodontics for dental nurses at Eastmans Dental Hospital in 2002.
Dentist
Osama Al-Okati
DMD Debrecen 2014
GDC No. 253321
Dr. Osama Al-Okati was born in Dubai and raised in Brentwood, Essex. He gained his degree Doctor of Dental Medicine (D.M.D.) at the University of Debrecen. He lived in Hungary for 5 years; he then practiced in Devon for a further two and half years before settling back in his hometown in Essex.
Dr. Al-Okati has a key interest in cosmetic dentistry and facial aesthetics. He had completed Level 2 Botox and Dermal filler with Medics Direct at Harley Street. He has completed further training in facial aesthetics with Professor Bob Khanna completing module 2. These include Heart lips, cheeks, nasolabial lines (nose to mouth lines) and tear troughs.
Dr. Al-Okati has also completed postgraduate courses at the Eastman Dental Institute and Bristol Dental Hospital.He has also key interests in anterior alignment with 6 months smiles.
In his spare time, Dr. Al-Okati is an active gym member and enjoys fitness and weight lifting.
Constantin Dragomir
DMD Lasi 2004
GDC No. 175412
Coming soon...
Harneet Mann
Statutory Exam 2007
GDC No. 156832
Dr Mann received BDS in India in 2002 and completed her vocational training in London following Statuary Exam in 2007. She covers all aspects of dentistry and finds interacting with patients and putting nervous patients and children at ease the most rewarding.
Dr Mann is committed to offering clinical excellence in a friendly, relaxed, comfortable and professional environment.
Over the years Dr Mann has cultivated a particular interest in crowns, veneers, composite Bonding, teeth whitening, white fillings and continues to expand her skills in Aesthetic and Restorative Dentistry.
Hygienist
Cathy Connolly Foundation Degree in Oral Health Science Essex 2016
Qual- National Certificate NEBDN 2008
GDC No. 168361
Coming soon...
Stacey Cook Foundation Degree in Oral Health Science 2018.
Qual- National Certificate NEBDN 2010
GDC No. 195050
Coming soon...
Daniele Levy Registered under s36C of the Dentists Act 1984 2014

GDC No. 248790
Coming soon...